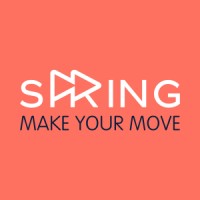 Spring New Build Part Exchange and Assisted Move service, in partnership with North Bar Homes, is now available!
This means you can buy your dream new home at Cherry Blossom Hill today, with ease, speed and certainty, even if you have a house to sell. Spring will buy your home, so you are able to purchase now, without the hassle and delay of selling on the open market.
Selling your current home is just 4 steps away;
Step 1
Get in touch for your indicative offer
Step 2
Receive your free no obligation home valuation
The valuation of a standard home will be based on a remote review of your property by two experienced property buyers and up to two local estate
agents, along with an on-site visit by a surveyor from the Royal Institute of Chartered Surveyors. This thorough method will derive the true value of
your home with greater accuracy than any single estate agent trying to win your business. We will share all of these valuations with you so you can see how the figures are arrived at.
Step 3
Your formal offer
Your offer will be the final valuation of your home, less a small home buying fee, which is a percentage of your valuation. This fee is determined by how
long we think it will take to re sell your home and is based on various factors including location and condition of the property. This is a no-obligation offer, so please be assured you can reject the offer at any time and are not obliged to sell to until the day of exchange.
Step 4
Buy your new home, as soon as you are ready!
We can complete your sale on the date which suits you best, so you are free to plan your move into your new home, and you don't have to worry about selling your old home, viewings, chains, fall-throughs or renovations. Enquire about our New Build Part Exchange service today.
For more information please contact William H Brown;